September 10, 2014
When we started work today, we knew the overnight message from a fire investigator referencing our Highlands County backlot was not going to be good news. We learned that there was a terrible fire over night, completely destroying a building that housed irreplaceable media and motorsports production props. Likely the single largest archive of Florida motorsports media; the loss is simply beyond words. Additionally, our remote office was also damaged beyond repair.
Bruce Lombard, GMS Technical advisor and close friends with Gordon, was the first to see the devastation this morning; calling it a total loss. Shortly after Bruce; Gordon arrived from Daytona and together he and Bruce began to recover any charred memories that they could find.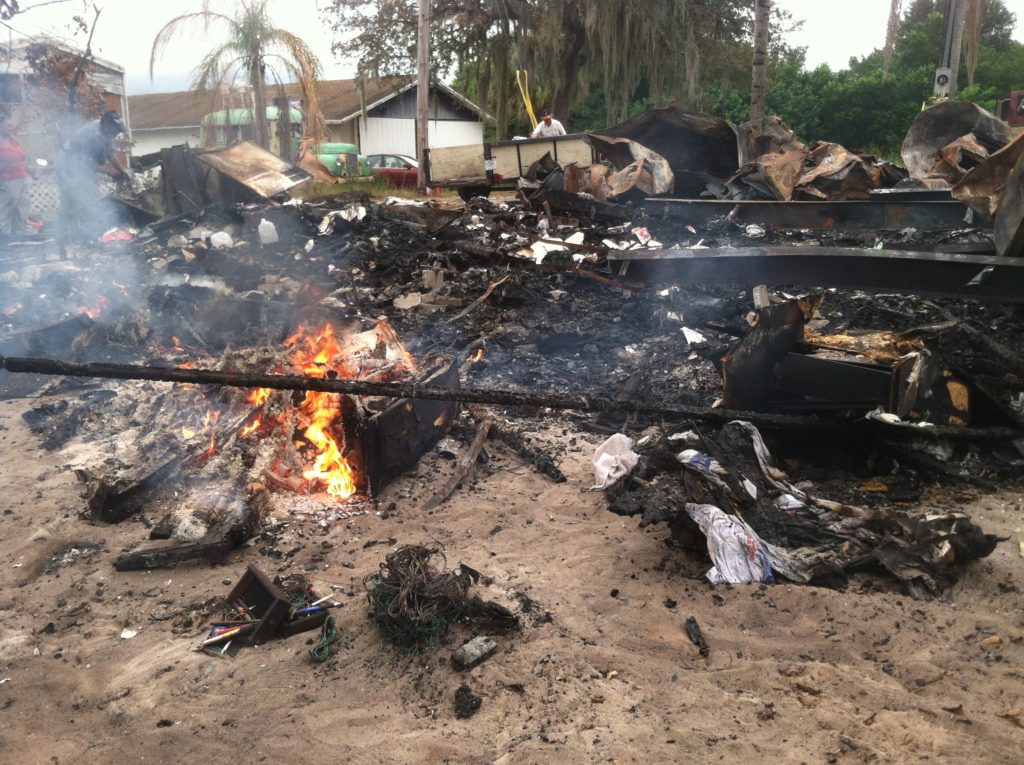 2014 has been a difficult year for GMS. While maintaining our regular production services, our team principle Gordon was secretly dealing with something that he only shared with the team just prior to SpeedWeeks in February. As he had to explain that he would not be able to join our production team during our busiest time of the year. Sadly Team GMS learned that Gordon's longtime girlfriend was, as Gordon stated: "on her final lap, about to take the checkered flag"; after a lengthily battle with cancer.
At this time we will continue to cover the tracks and events that have been scheduled for the remainder of 2014. Where we go from here; we'll have to wait and see.
"Life is either a daring adventure or nothing" Hellen Keller