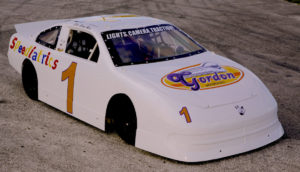 Speediatrics / Your Rx for Racing Success
Speediatrics can teach you and your team the on-and-off track skills necessary to take motorsports from a pastime to a career.  Gordon Motorsports can sharpen your young driver's performance on track, as well as teach them how to become the role model and corporate spokesperson today's teams and sponsors demand.
We go beyond the obvious in driver development and coaching.  Together we'll also develop an integrated program of conditioning, diet, and physical, mental and visual training.  What's more we help your driver develop the media skills, both on camera and off, that leads to increased and ongoing sponsorship.  This program is designed strictly for young drivers, managers and families who want to succeed in the business, as well as the sport, of racing.
If you're interested in discussing how we can unlock your driver's potential, contact us today to learn more about Speediatrics.